Project Profile: TAMANI
Designing an Improved Network of Long-Term Monitoring Sites for Arctic Vertebrates: Towards a Better Involvement of Local Communities through Participatory Science Programs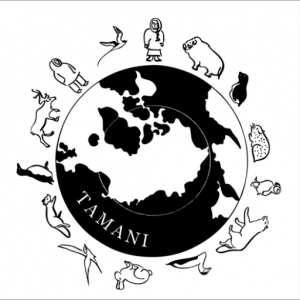 Who?
Principal Investigators:
David Gremillet, Centre d'Ecologie Fonctionnelle et Evolutive, France
Partners:
Dominique Berteaux, Université du Québec à Rimouski, Canada
Chris Furgal, Trent University, Canada
Brenda Parlee, University of Alberta, Canada
Ana Rodrigues, Centre d'Ecologie Fonctionnelle et Evolutive, France
Nigel Yoccoz, University of Tromsø, Norway
Sponsors:
Natural Sciences and Engineering Research Council of Canada, Canada
French National Research Agency, France
Research Council of Norway, Norway
What?
| | |
| --- | --- |
| Full Project Title: | Designing an Improved Network of Long-Term Monitoring Sites for Arctic Vertebrates: Towards a Better Involvement of Local Communities through Participatory Science Programs |
| Full Call Title: | Arctic2014 |
| Website: | http://tamani-project.com/wp/ |
Why?
| | |
| --- | --- |
| Project Objective: | Using interviews of representatives of institutions funding arctic research and of representatives of arctic communities, the team will assess their perceptions and expectations of pan-arctic, long-term participatory research activities on land vertebrates and seabirds. Further, TAMANI collaborators will test the hypothesis that this network of monitoring sites is unevenly distributed relative to environmental gradients. These analyses will allow the team to propose a revised, ecologically sound network of key monitoring sites for land vertebrates and seabirds that allows the most efficient study of these key species on a pan-arctic scale while fully involving local communities in participatory citizen science programmes. |
| Call Objective: | Through this Call for Proposals on Arctic Observing and Research for Sustainability, the Belmont Forum seeks to bring together integrated teams of natural scientists, social scientists, and stakeholders to develop projects that utilize existing Arctic observing systems, data sets and models to evaluate key sustainability challenges and opportunities in the Arctic region across one or more of four possible themes. |
Where?
| | |
| --- | --- |
| Regions: | Arctic |
| Countries: | |
When?
| | |
| --- | --- |
| Duration: | 37 months |
| Call Date: | 2014-05-01 |
| Project Award Date: | 2014 |