Today the Belmont Forum welcomes its newest partner, START. START's commitment to capacity building and training to advance knowledge on global environmental change in Africa and Asia-Pacific well complements the work of the Forum.
We look forward to working with START and its Executive Director, Cheikh Mbow, as together we meet the Belmont Forum Challenge:
To support international transdisciplinary research providing knowledge for understanding, mitigating, and adapting to global environmental change.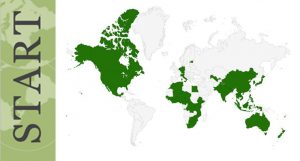 Note: This post originally appeared on appeared on Belmont Forum Secretariat Executive Director Erica Key's Linkedin blog.