The Belmont Forum and START organized a panel discussion on "Funding Science for a Pollution-free World: How Africa Can Close the Science-Funding Gap"  as part of the UN  Global Science-Policy-Business Forum at the UN Environment Assembly on December 2 in Nairobi, Kenya.
The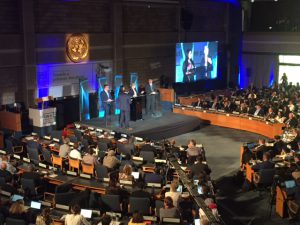 majority of African countries are urbanizing and rapidly industrializing with unprecedented environmental impact and threats to long term sustainable development goals. During the panel the Belmont Forum, START and partners discussed how to promote investment in research to help countries go green and achieve the SDGs.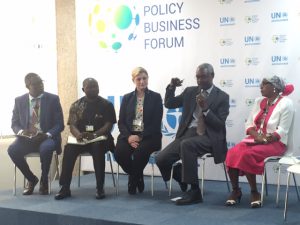 Speakers included Ibrahim Thiaw, Deputy Executive Director for the United Nations Environment Programme and Assistant Secretary-General of the United Nations; Fatima Denton, Director of Special Initiatives Division, UN Economic Commission for Africa; Erica Key, Executive Director, Belmont Forum; Nicholas Ozor, Executive Director, African Technology Policy Studies Network (ATPS); Maurice Makoloo, Ford Foundation's representative in Eastern Africa and  START's Executive Director Cheikh Mbow.